Holdfast Recovery's Story
Our Mission
At Holdfast Recovery, our mission is to deliver high quality treatment, that emphasizes clinical excellence, physical wellness, and most importantly Christian values.
History of Holdfast
The term Holdfast is originally a nautical term borrowed from the Dutch "houd vast" (hold tight) referring to the importance of securing a ship's rigging. In today's world Holdfast means to bear down, grit it out and stay the course. At Holdfast Recovery we want to teach our clients to holdfast and be anchored in Christ as he will never fail them. The struggles the clients have had with addiction and trauma can only be solved through the renewing of their minds and spirits. For many, this involves addressing past traumatic experiences. For others, this means being honest with themselves for the first time. For all, this involves putting their faith in God as the one to set them free.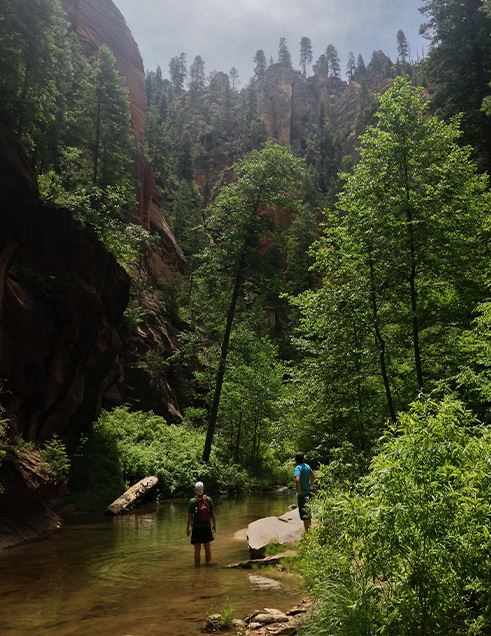 We Know What It Is Like. We Have Been There.
Work with a team who knows exactly what you are going through.
Holdfast Recovery works with local churches and pastors to provide unique opportunities that allow each of our clients to strengthen their relationship with Jesus. Clients will receive daily devotionals that they will be able to use to connect themselves spiritually.
This devotional works well for new believers as well as those who are just looking to strengthen their relationship with Jesus. In doing this, clients are able to incorporate what they are learning in the Bible with what they are discussing in their substance abuse therapy.
During the Holdfast Recovery program, clients will attend two weekly Bible studies at the home of a local pastor and an in-house bible study. They will be able to build relationships and learn about Christ during these weekly gatherings.
They will also attend a 12-step recovery meeting every week. This meeting will continue to connect them with other believers as they continue forward on their journey. Along with these meetings they will be attending church as part of our Christian based rehab program.
We Provide Sober Living While In Treatment

We Provide Top-Rated Drug & Alcohol Addiction Treatment
The Holdfast Recovery Team
Meet the Individuals Dedicated to Your Recovery
Brendan McDonough

CEO

"My goal in life is to share Christ by speaking, teaching, and leading by example. To be a father that is present and supportive of my family and children. To fight for the opportunity to set free those who suffer from addiction and trauma."

Tim Hayden

Co-Founder

"Do all the good you can, by all the means you can, in all the ways you can, in all the places you can, at all the times you can, to all the people you can, as long as ever you can." – John Wesley

Jason White

Board of Directors

Jason has 10 years of sobriety and gives all the glory to God. He is actively involved in a 12-step program in his community. Jason has a deep dedication to serving others who are still struggling with addiction and his continued involvement in the client's lives is driven by his love of God and his belief in the Holdfast program.

Mike Stell

Board of Directors

Mike has been in recovery for 5 years and actively participates in the 12-step program of Narcotics Anonymous. Mike has brought a high level of expertise to the board of directors here at Holdfast. Mike has been instrumental in the application of business and ethics during his time here at Holdfast Recovery.

Terry A. Vaughan, M.D., F.A.P.A.

Medical Director

Dr. Terry Vaughan is a physician specializing in psychiatry who has over 20 years of experience treating psychiatric and ...

Deborah Pallett

Physician's Assistant

Deborah Pallett completed her master's degree to become a physician assistant at the University of Iowa. She has over 20 ...

Billy Bilbray

Clinical Director

Billy earned his undergraduate degree from the University of San Diego in Business Administration and his Master's Degree in ...

Gwen Melton

Director of Administrative Services

Gwen has worked for 38 years in the corporate field for medicines, specifically as a CE and convention director, managing events for up to ten thousand attendees.

Jeff Arsenault

Case Manager

Jeff has been in recovery since 2015. As the Case Manager, Jeff assists with some of the key aspects of life that a person needs to continue forward in their path of active recovery when leaving treatment.

Robert Engell

Behavioral Health Technician Director

Robert came to Prescott in 2015 in search of purpose and treatment for his gambling addiction. What he found was a loving community that helped him find love for himself that was buried underneath years of self-medicating.

Jeff Hines

Behavioral Health Technician

"I found recovery through Holdfast Recovery and after graduating from the program and continuing to work on myself I was given an opportunity to work for the very company that changed my life and helped me deepen my relationship with Christ."

Lance Haney

Business Development

Bio Coming Soon!

Mallory White

Behavioral Health Technician

Bio Coming Soon!

Miriam Glade

Therapist/ Group Facilitator

Miriam grew up very multi-cultural and chose professions (Graphic Designer, BA in Human Development with an emphasis in Life ...